Cranleigh School Equestrian Centre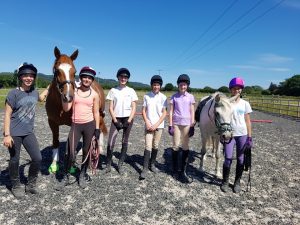 At Cranleigh School, we have our very own Equestrian Centre where we accommodate student liveries and run our own Riding School which is open seven days a week to internal and external clients.
During term time we offer external lessons after school during weekdays, and private and group slots on Saturdays, catering for all abilities. We offer a variety of lessons, from 20-minute walkouts for 'Tiny Tots', 45-minute private lessons and one hour group lessons. Lesson prices start at £15.00. All clients are matched by ability, not age, which we find allows them to get the most out of their lessons. The Riding School has a wide variety of horses and ponies, from 13hh to 17hh, so there should be a suitable mount for everyone.
Our facilities include two sand schools; one 30m x 60m and one 20m x 40m, both with floodlights. There is also on-site hacking available.
Just to say thank you so much for all your help preparing for today – I only went and got 4th place!! I thoroughly enjoyed the day and I might even go and do it again 🙂 There is no way I could've done it without your tuition, encouragement and support 🙂
Hi Emma, We had a lovely lesson with Jess – aren't we lucky to have two excellent teachers in the same place!
Pony Camps
During the summer we run non-residential camps for Mini, Intermediate and Advanced riders. Mini and Intermediate Camps cater for our less experienced riders, giving them not only the opportunity to improve their riding skills, but also the chance to learn new stable management skills as they look after a pony as 'their own' for three days. The aim is for the children to have fun as well as enjoying a low-key competition on the last day with the chance for all of them to win rosettes.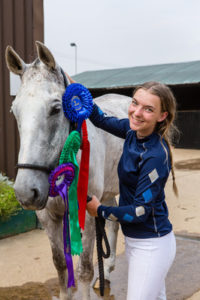 The Advanced Camp runs over four days and includes the chance to focus on dressage, show jumping, cross country and hacking. The riders work towards participating in a competition on the last day, which includes a dressage test as well as riding a show jumping course. The competition is always enjoyed by everyone, with riders supporting each other through the various phases as well as helping with the turnout of each other's ponies.
For further information about specific Pony Camps during the school summer holidays please go to the Riding School Activities page here.
Email: riding@cranleighactivities.org
Telephone: 01483 276426