Cranleigh School Equestrian Centre is a Pony Club Centre and therefore offers opportunities for non-pony owners to become Pony Club members and take part in Pony Club activities, including training towards Achievement Tests and Badges.
Membership is open to anyone under the age of 21 years. To become a member of Cranleigh School Pony Club please ask our instructors for a membership form or complete this online at www.pcuk.org where you can also find additional information regarding The Pony Club.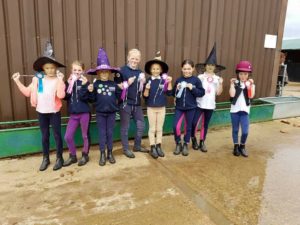 Throughout the year we run numerous mounted and unmounted Pony Club rallies which allow our members to work towards specific badges and Achievement Tests (from E Test to C+ Test). We also host clear round jumping and gymkhana fun mornings during the holidays, as well as running Pony Camps during the summer.
Borrow a Pony for Pony Club – You don't have to have your own pony to join!
There will be grooming of horses, a group riding lesson and stable management (working towards the badge).
Pony Club sweatshirts and polo shirts are available to purchase (click here)