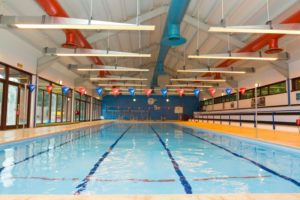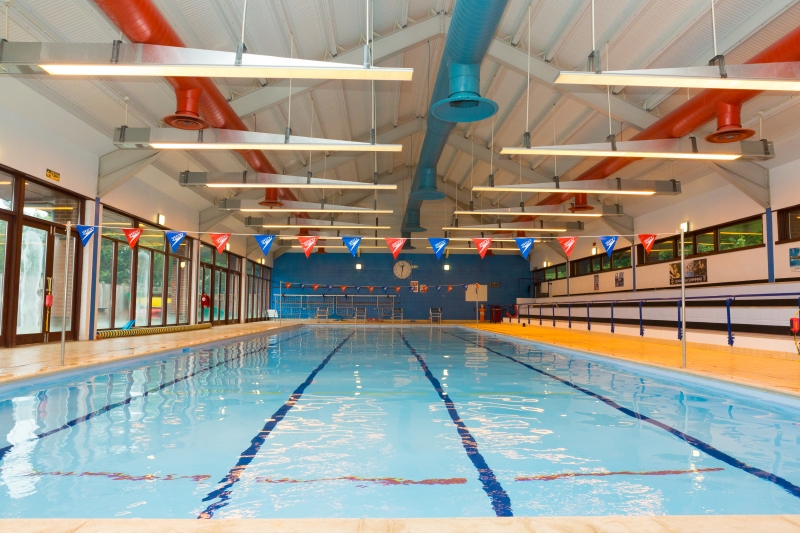 The Pool is a 4 lane 25m indoor swimming pool with international standard starting blocks. There are markings for lane swimming and water polo. The pool's shallow end is 1.1m and the deep end is 1.9m. The pool tank was refurbished in July 2015 and the poolside in March 2018.
Seating area – The balcony is 2 tiered and can hold up to 90 spectators (seated). The Balcony was refurbished in January 2015.
Changing rooms – There are male and female changing facilities with shower cubicles, restrooms, and changing benches. Lockers are also provided but pool users must bring their own padlock are only to be used whilst using the swimming pool. Lockers must be emptied of all belongings before leaving the facility.
We can offer tailor-made children's pool parties with Lifeguard organized pool games including red carpet, races and fun splash. Parties also include bunting, balloons and music.