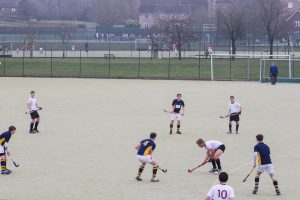 There are 3 full size all weather pitches which can host a variety of sports including football, hockey and in the summer months tennis. For convenience, one pitch is floodlit to accommodate evening bookings throughout the winter months.
Underneath pictures of the pitches:
Lintotts is our newest pitch which was built in 2015. It is sand-dressed making it purpose built for hockey games and training.
Marcon was built in 2005 and is also Sand Dressed making it also only suitable for hockey games and training.
Pick Up, our popular floodlit pitch, was built in 1996 and is Sand Filled making it suitable for a variety of bookings including hockey, football and in the summer month's tennis.
External Astro Terms and Conditions (59 KB)