RLSS ROOKIE LIFEGUARD
The RLSS UK'S Rookie Lifeguard programme gives your child the skills they need to be confident and safe in the pool or the sea. Developed especially to appeal to 8 to 12-year-olds, with colourful materials and fun, varied activities, the Rookie Lifeguard scheme teaches children water safety and life support.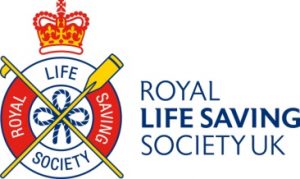 Beginning with Stage 1 of the Bronze Award and progressing to Stage 3 of the Gold Award, built into the programme are valuable lessons in survival, rescue and first aid all deliver in an exciting way that will get children involved and motivated. Starting off at an ability level suitable for brand-new swimmers and progressing to the level where our Rookie Lifeguards perform impressive lifesaving tows. The minimum requirement to start Rookies is the ability to swim 25 metres confidently front and back.
For further details, please contact the Swim Academy swimacademy@cranleighactivities.org or phone 01483 542125